St. Luke's Lutheran Church
VISCOUNT CL-6 CUSTOM
Fort Erie (Ridgeway), Ontario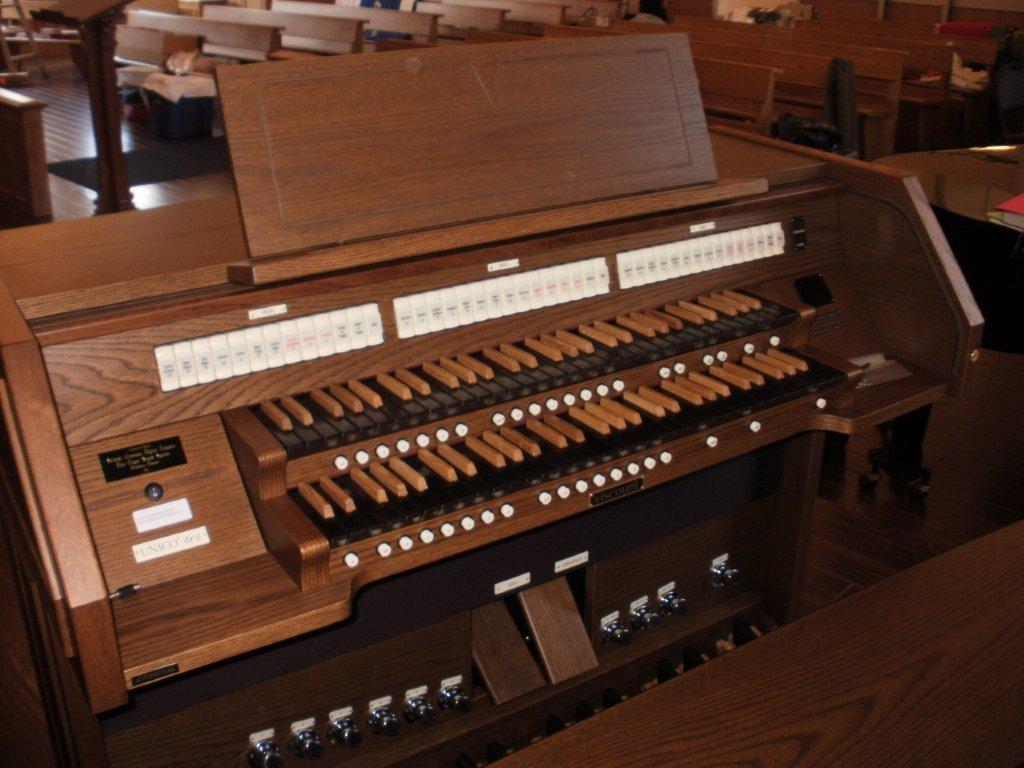 All Saints Anglican Church
Waterloo Ontario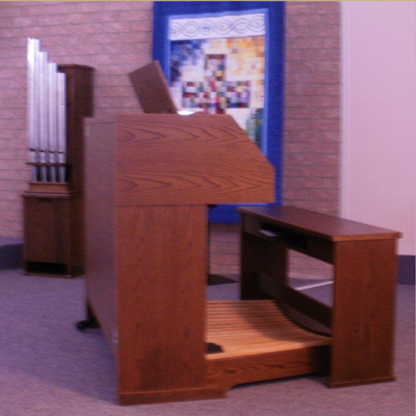 Sacred Heart Roman Catholic Church
Pipe Organ Restoration
Ingersoll, Ontario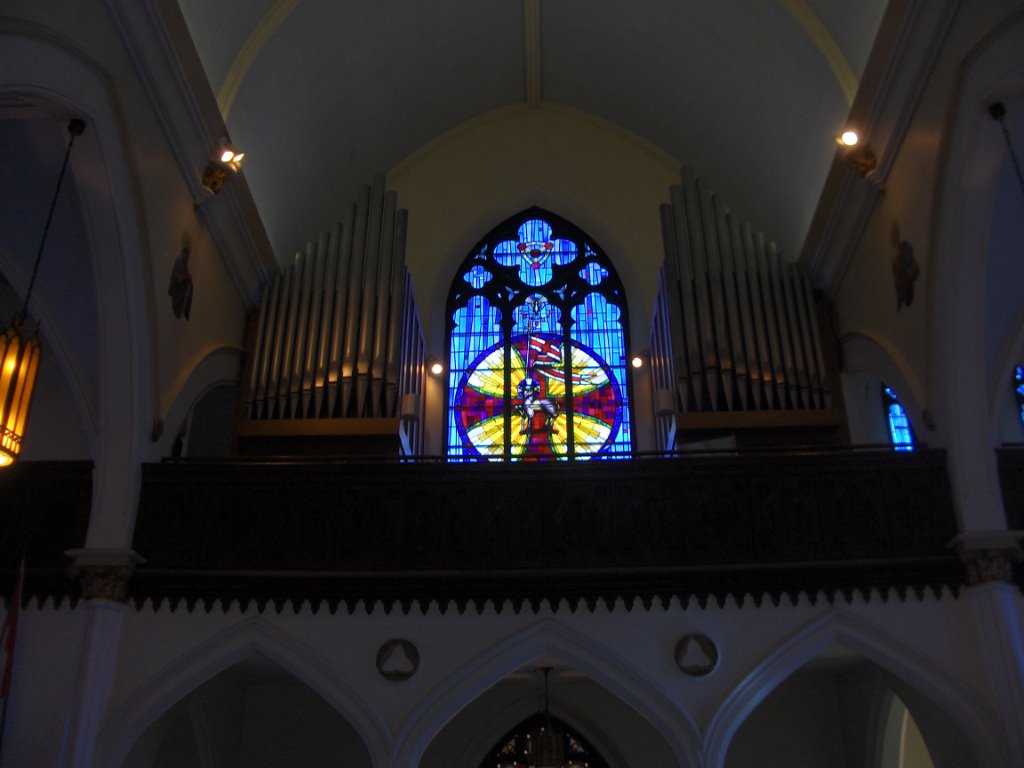 St. Luke's Lutheran Church (ELCIC)
Viscount Unico Model CL-6 and Custom Built Organ System
Fort Erie (Ridgeway), Ontario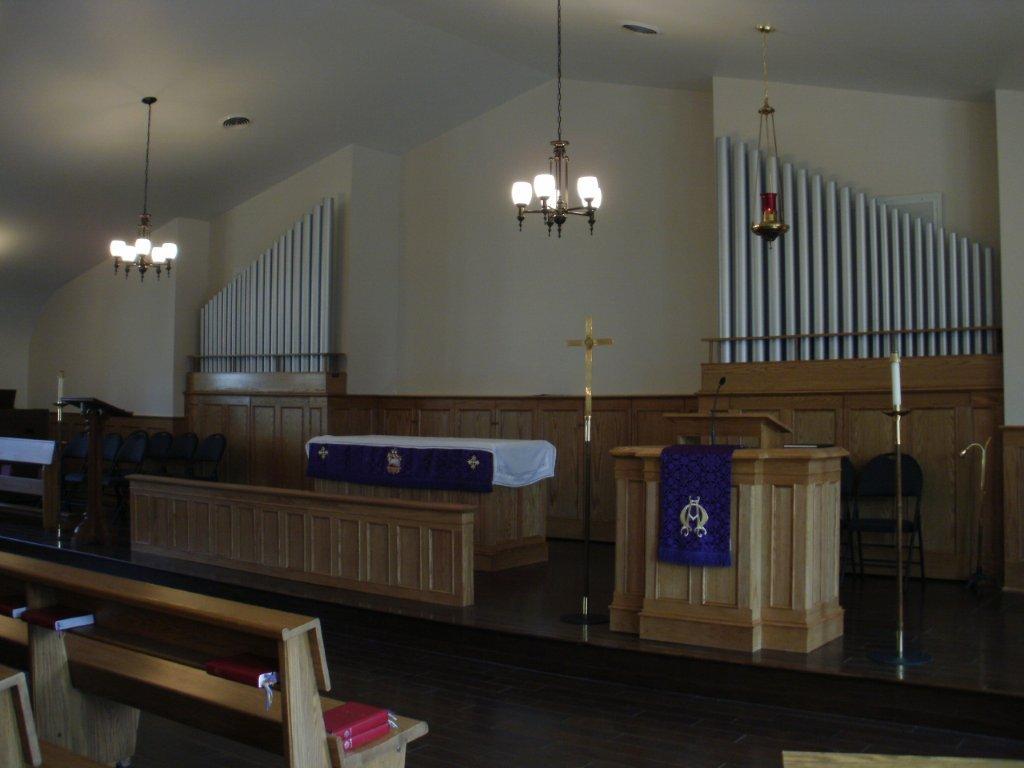 New Apostolic Church
Brampton, Ontario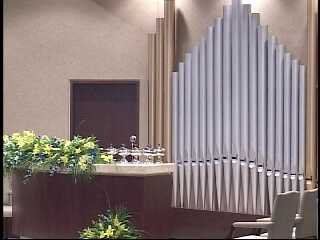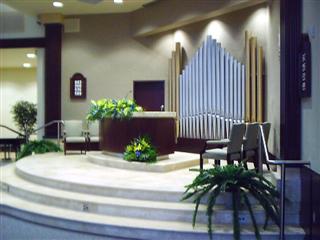 Our Lady of Fatima
Cambridge, Ontario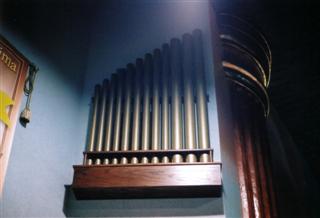 Christ the King Roman Catholic Church
Mississauga Ontario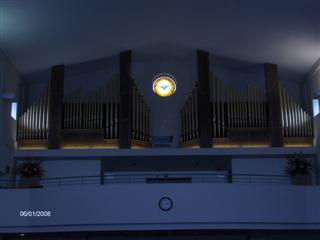 Holy Cross Roman Catholic Church
Toronto Ontario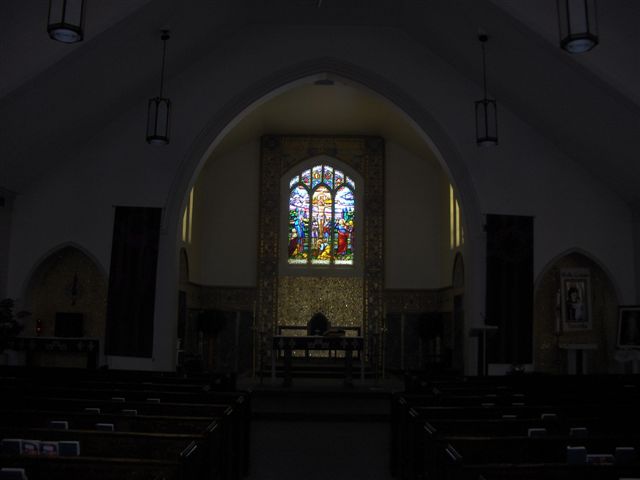 St Padre Pio Roman Catholic Church
Vaughan Ontario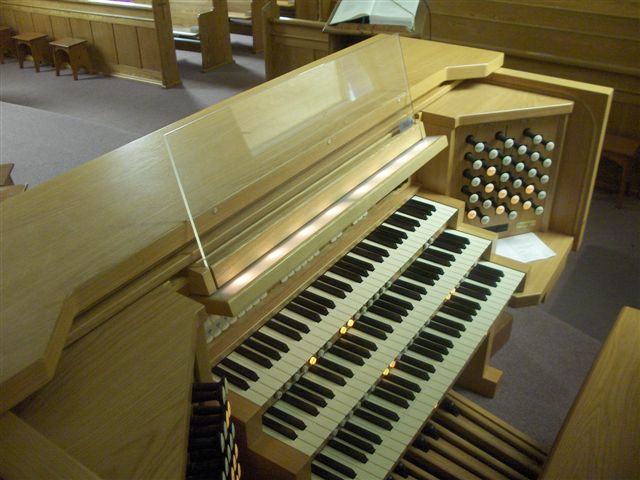 Immaculate Heart of Mary Roman Catholic Church
Stoney Creek Ontario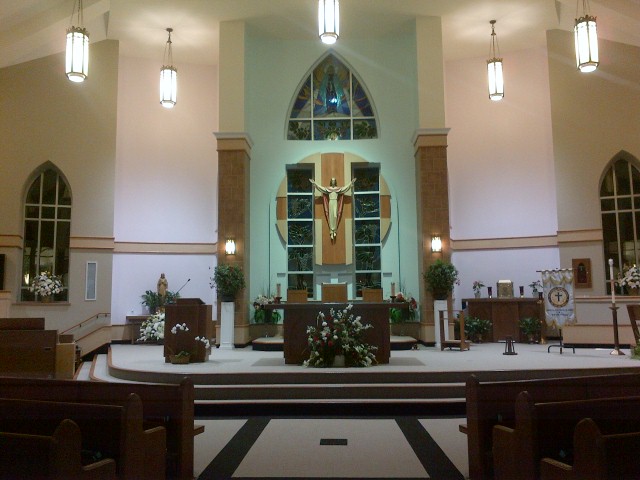 Sisters of The Precious Blood Roman Catholic Convent
London Ontario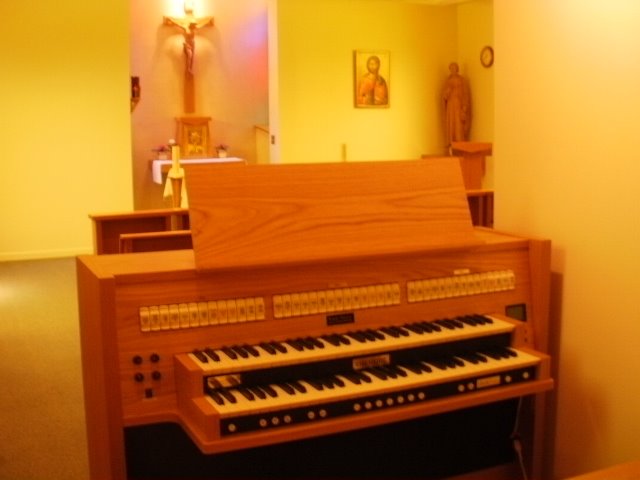 Providence Free Reformed Church
St. George, Ontario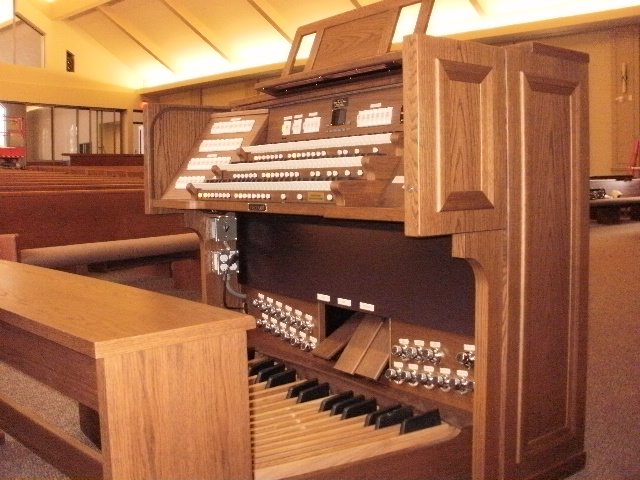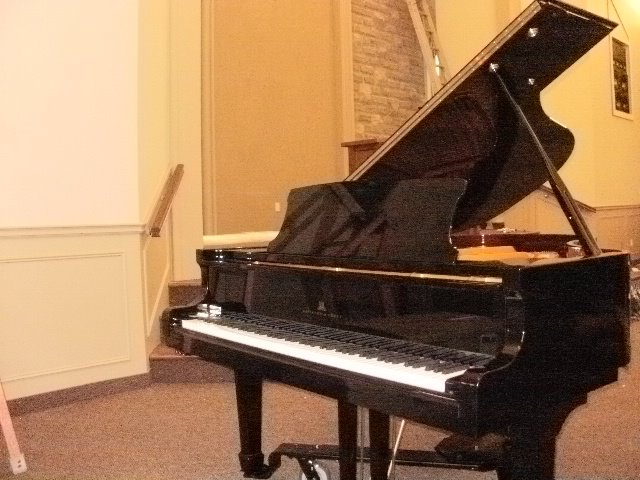 Ancaster Christian Reformed Chruch
Ancaster Ontario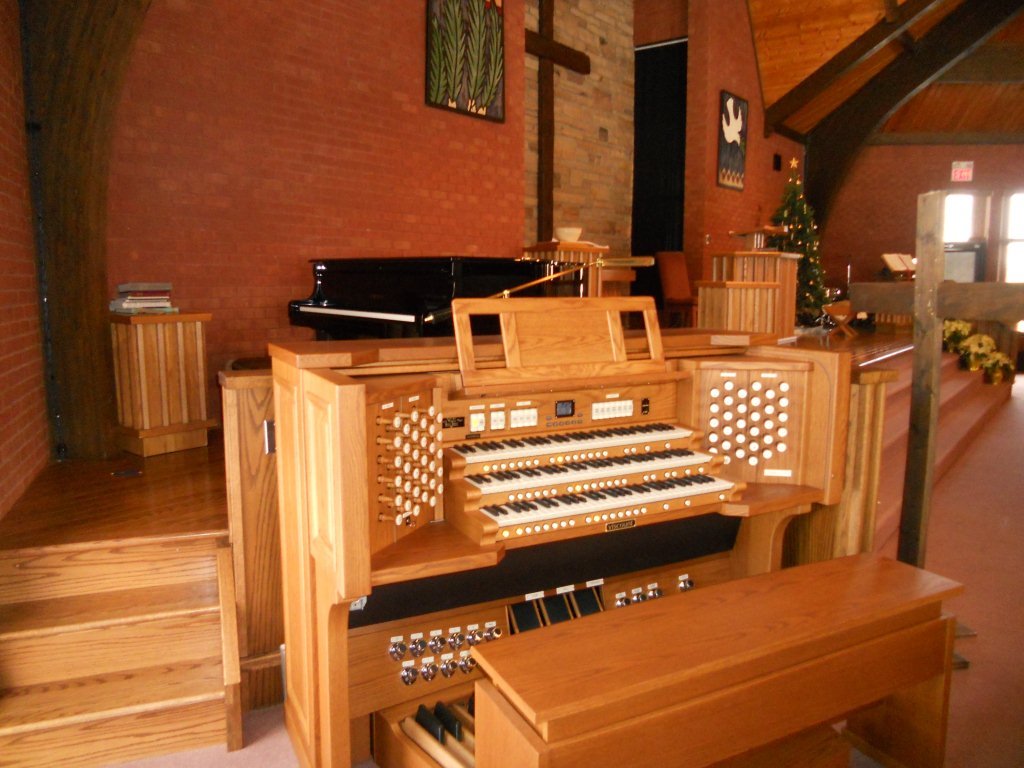 Organist:
John Van de Laan
New!
Schmidt Piano & Organ Service of Kitchener Ontario Canada is pleased to announce the completion of the Viscount custom Unico 500 drawknob console and custom built Schmidt Classique Organ Sound System which includes 34 speakers at the Ancaster Christian Reformed Church in Ancaster Ontario.
The system features  chancel and antiphonal systems. The 3 manual organ console was featured in a gala pre-Advent/Christmas  at Redeemer University College with a custom Schmidt Classique Organ System on Thursday November 22, 2012.
This concert featured concert organists Martin Mans and Martin Zonnenberg from the Netherlands, John Van der Laan from Ancaster, Ontario, The Hosanna Choir and Meadowlands Salvation Army Band and Redeemer's own baroque Reil  tracker Pipe Organ built in the The Netherlands.
A festive start to the season indeed!
The custom Viscount 500 console organ was then delivered to the Ancaster Christian Reformed Church and married to the new organ sound system installed in the church in time for the first Sunday of Advent. For further information please contact:
Steinman Mennonite Church
Baden Ontario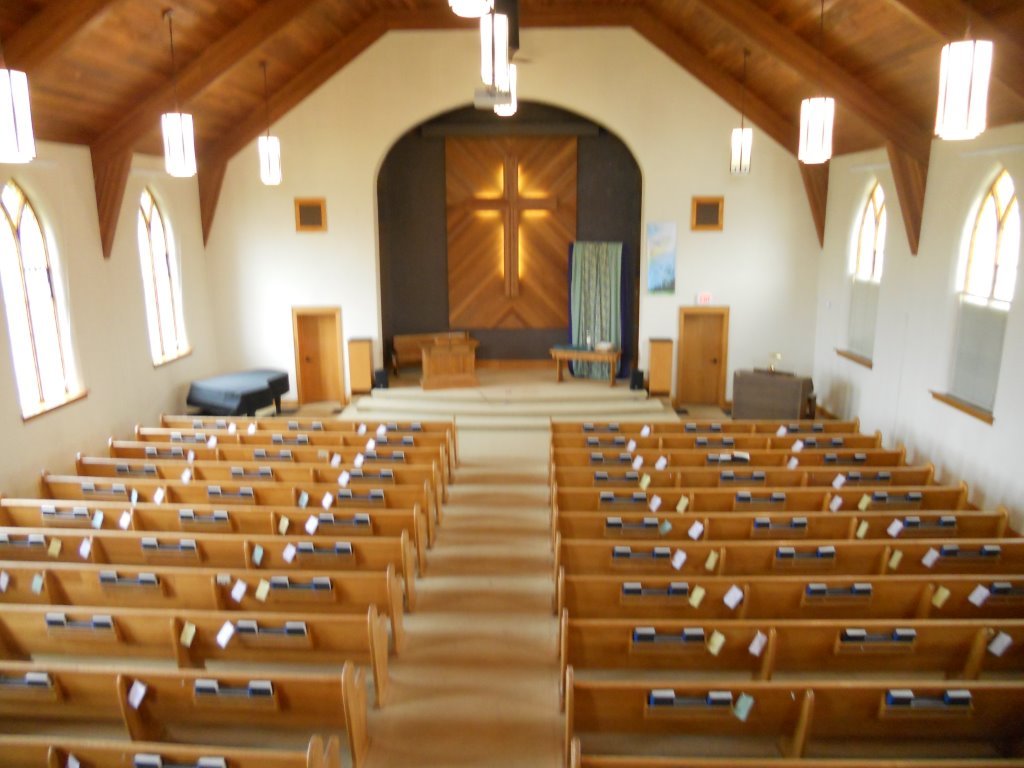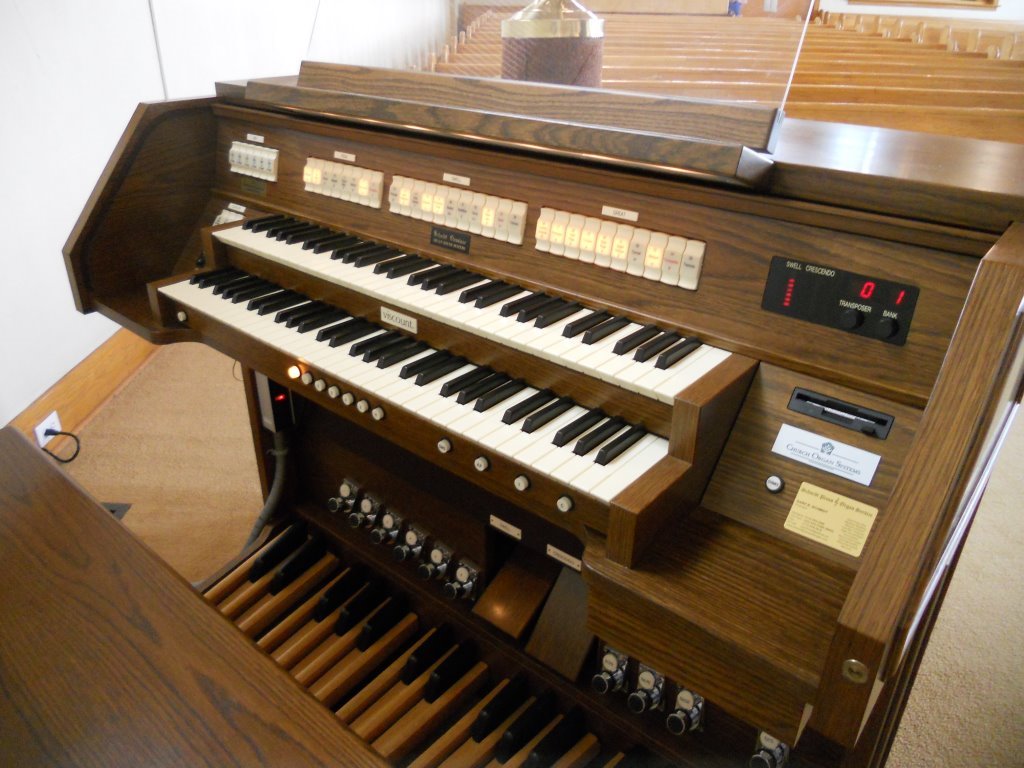 Trinity Anglican Church
Bradford Ontario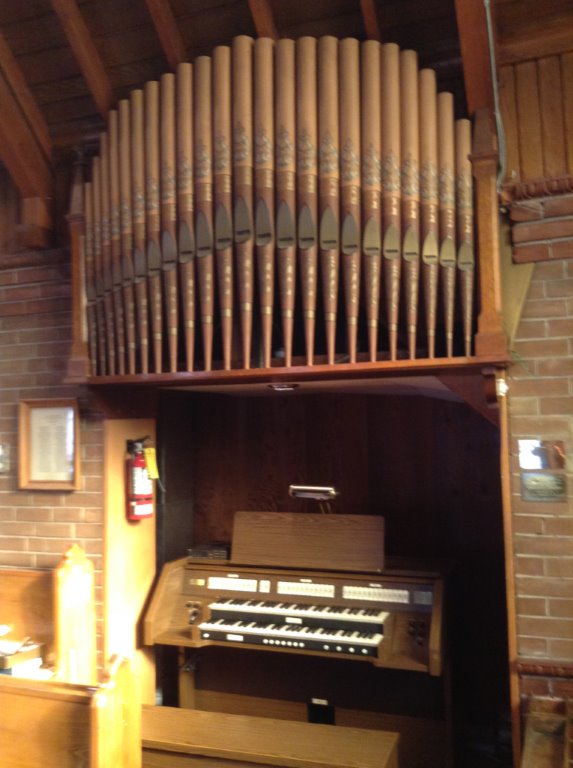 New Apostolic Church
Port Colbourne Ontario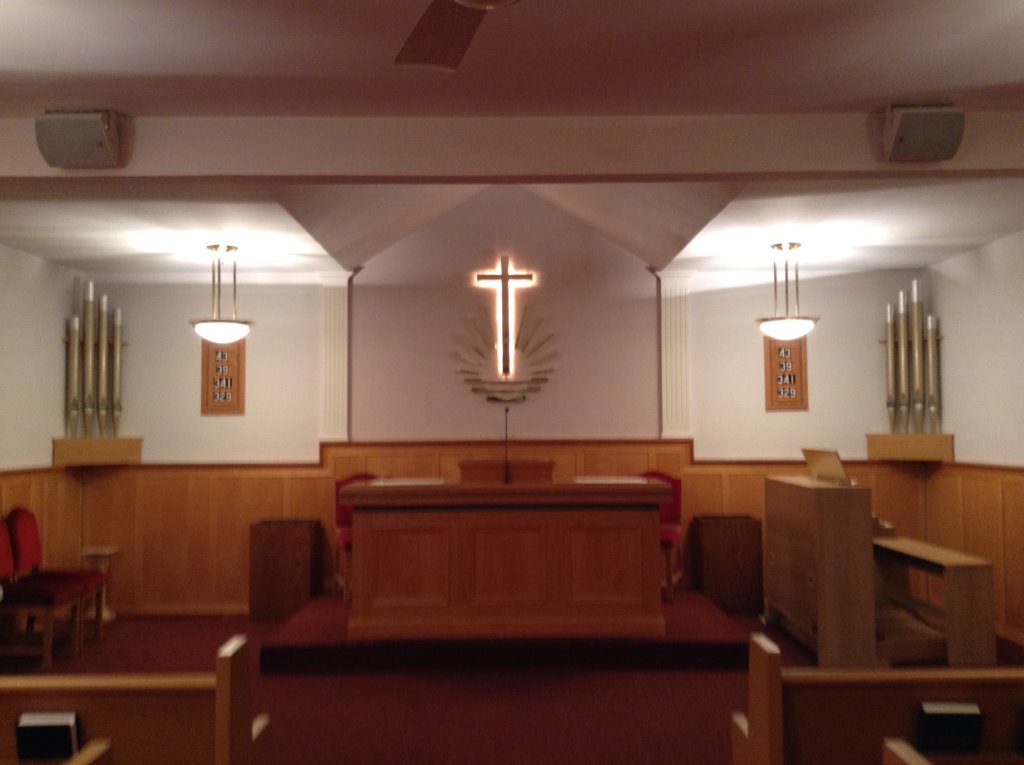 Immanuel Christian Reformed Church
Hamilton Ontario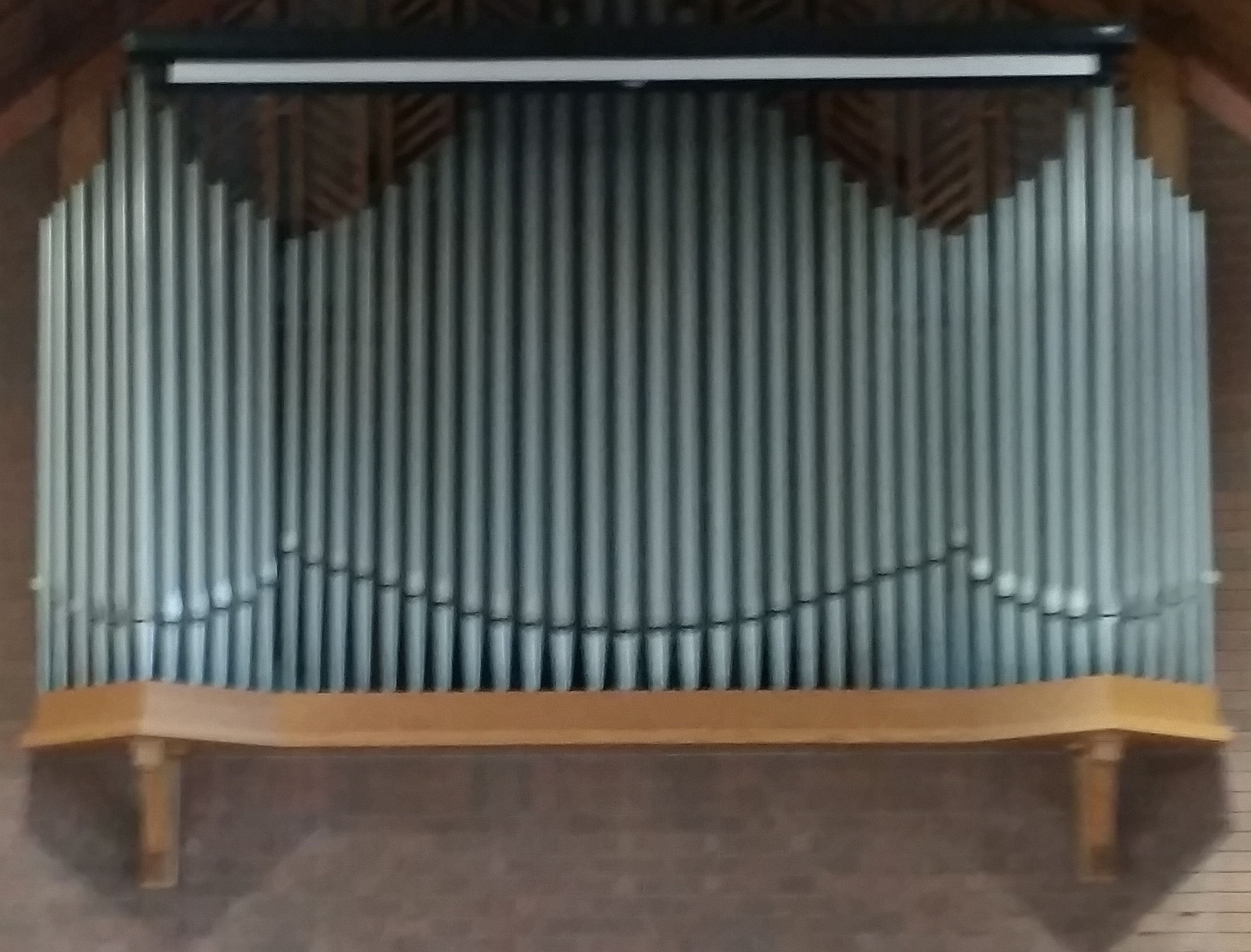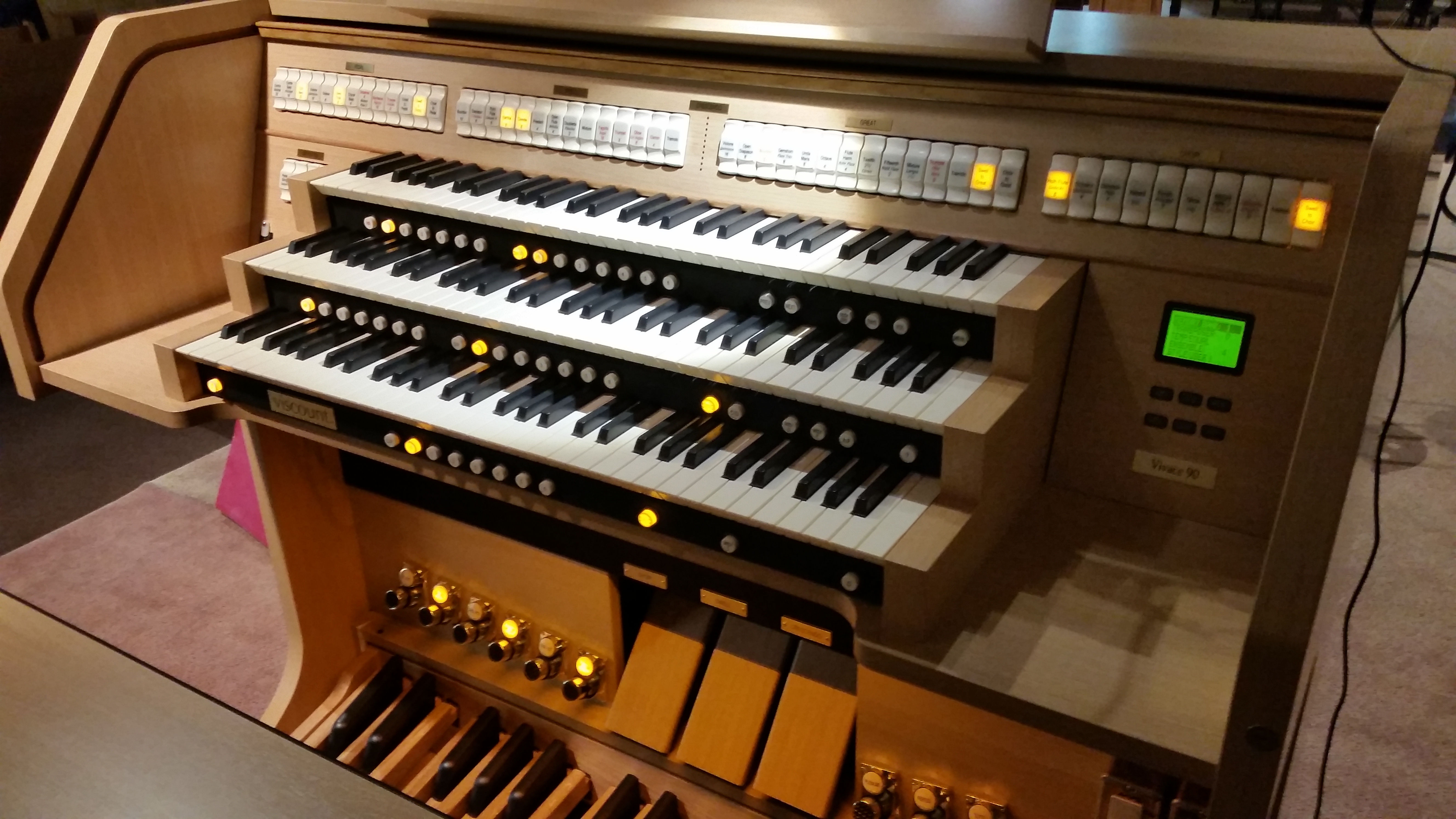 St John's Presbyterian Church
Bradford Ontario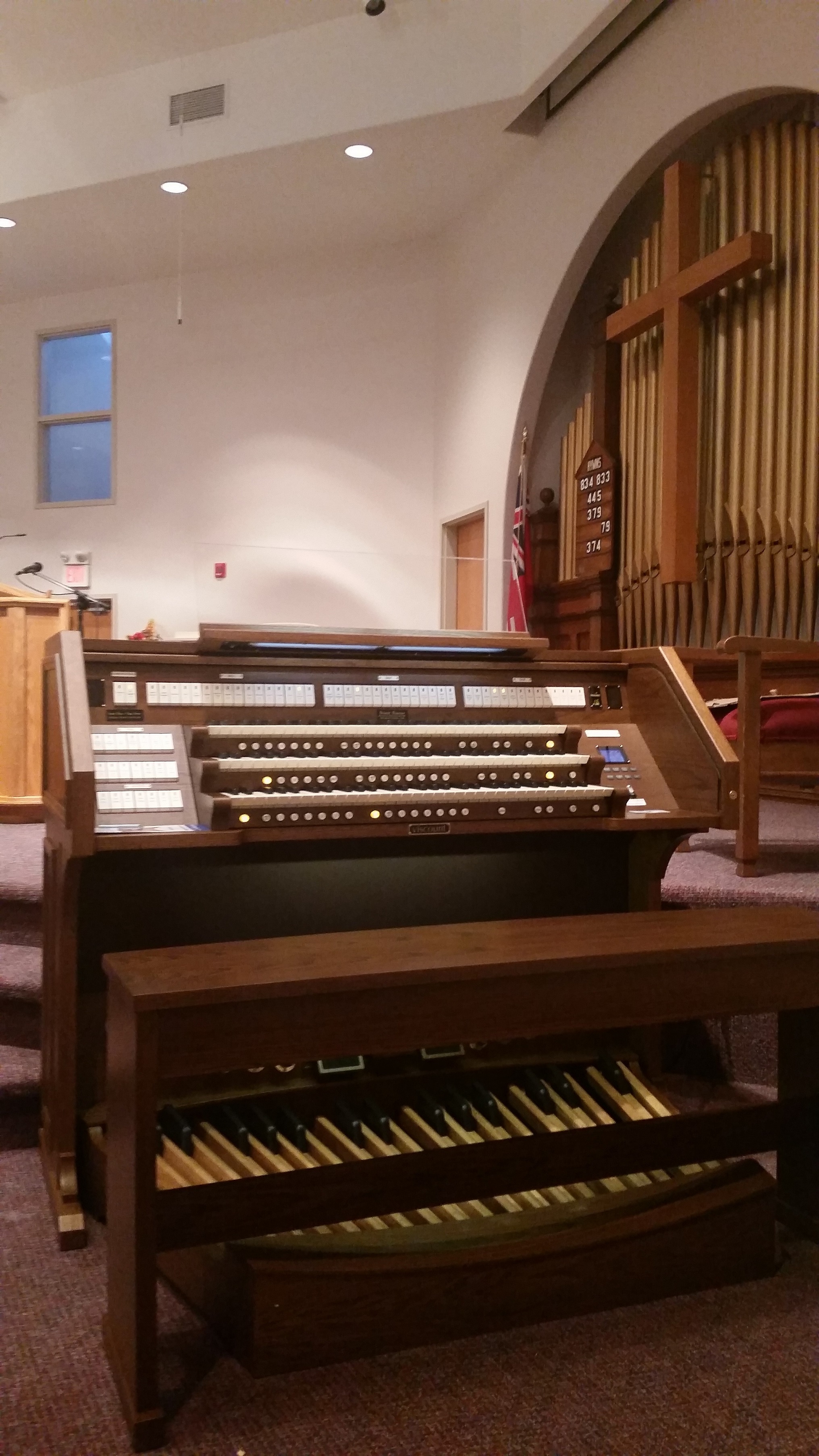 New Apostolic Church
Burlington Ontario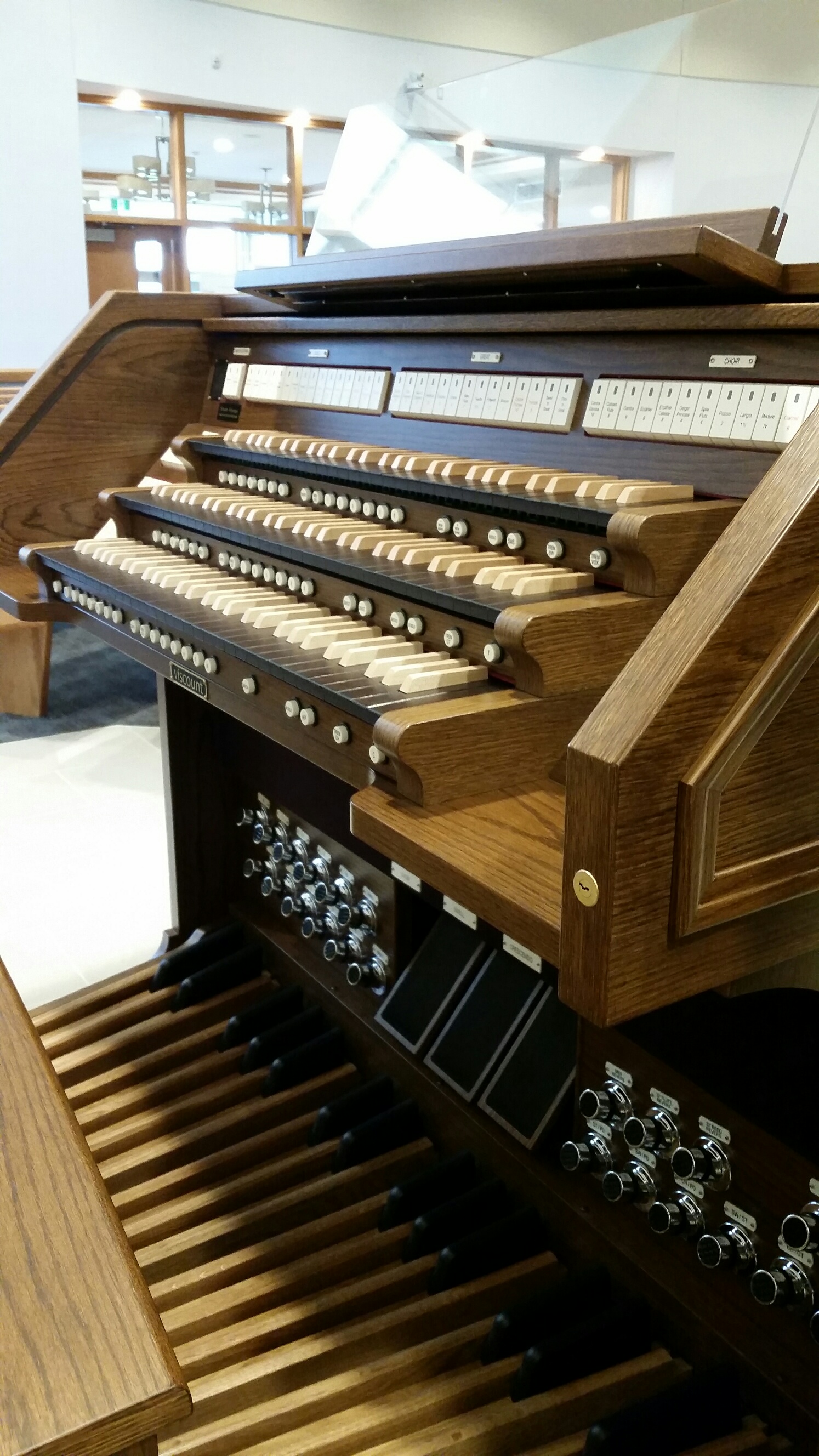 Trinity Lutheran Church
Ayton Ontario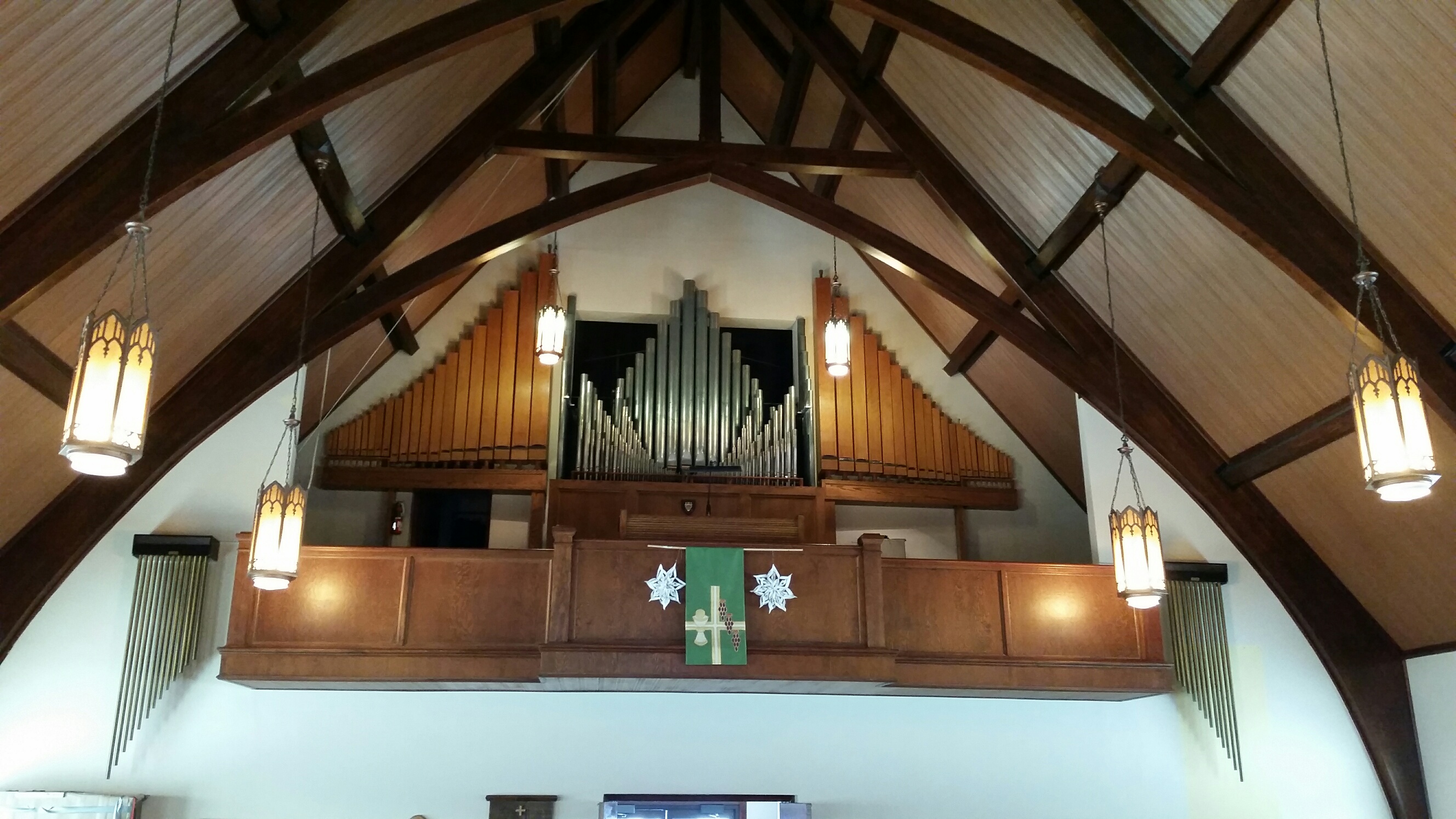 Sisters Of The Precous Blood Convent
Dundas Ontario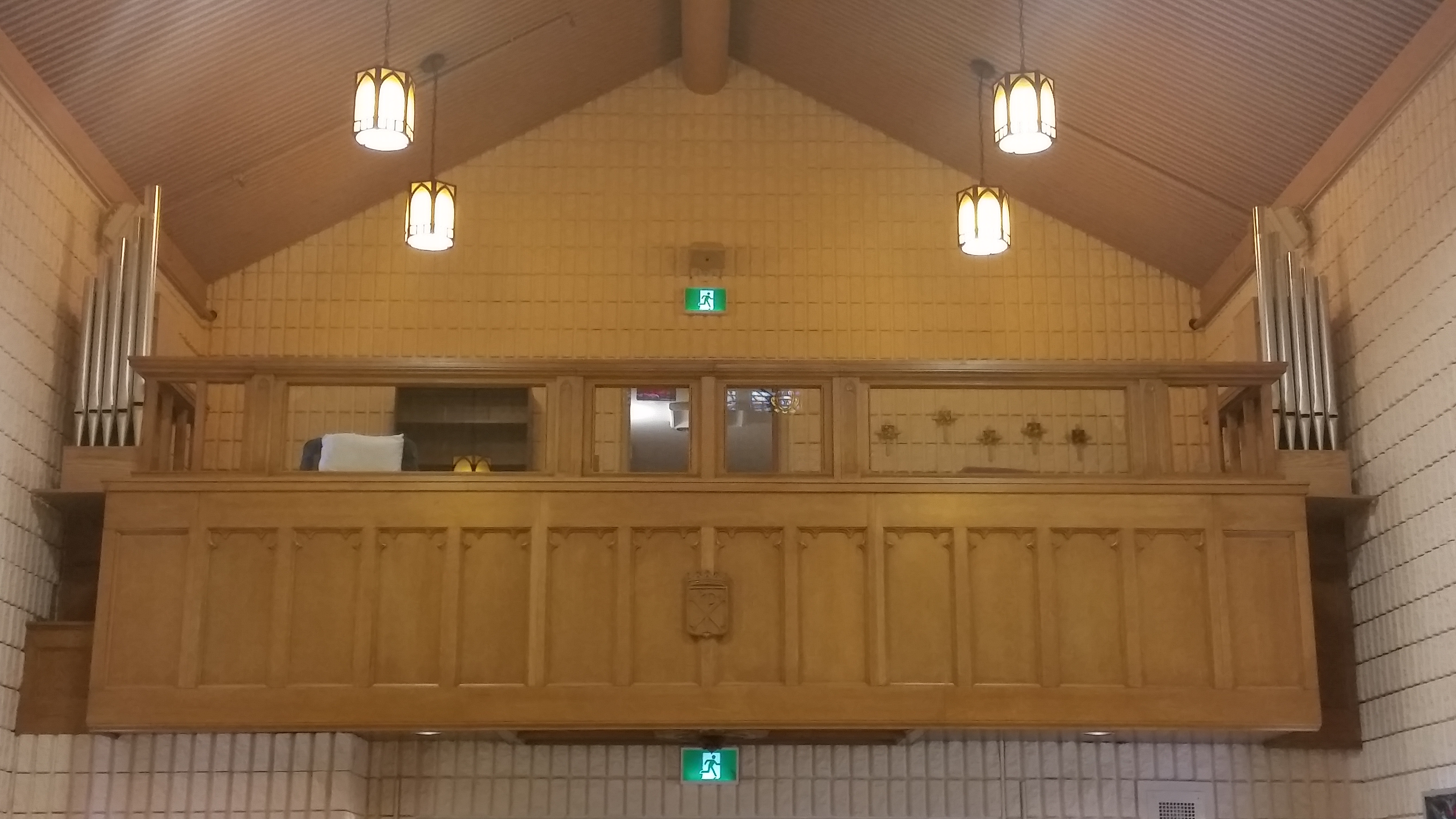 New Apostolic Church
Restoration Work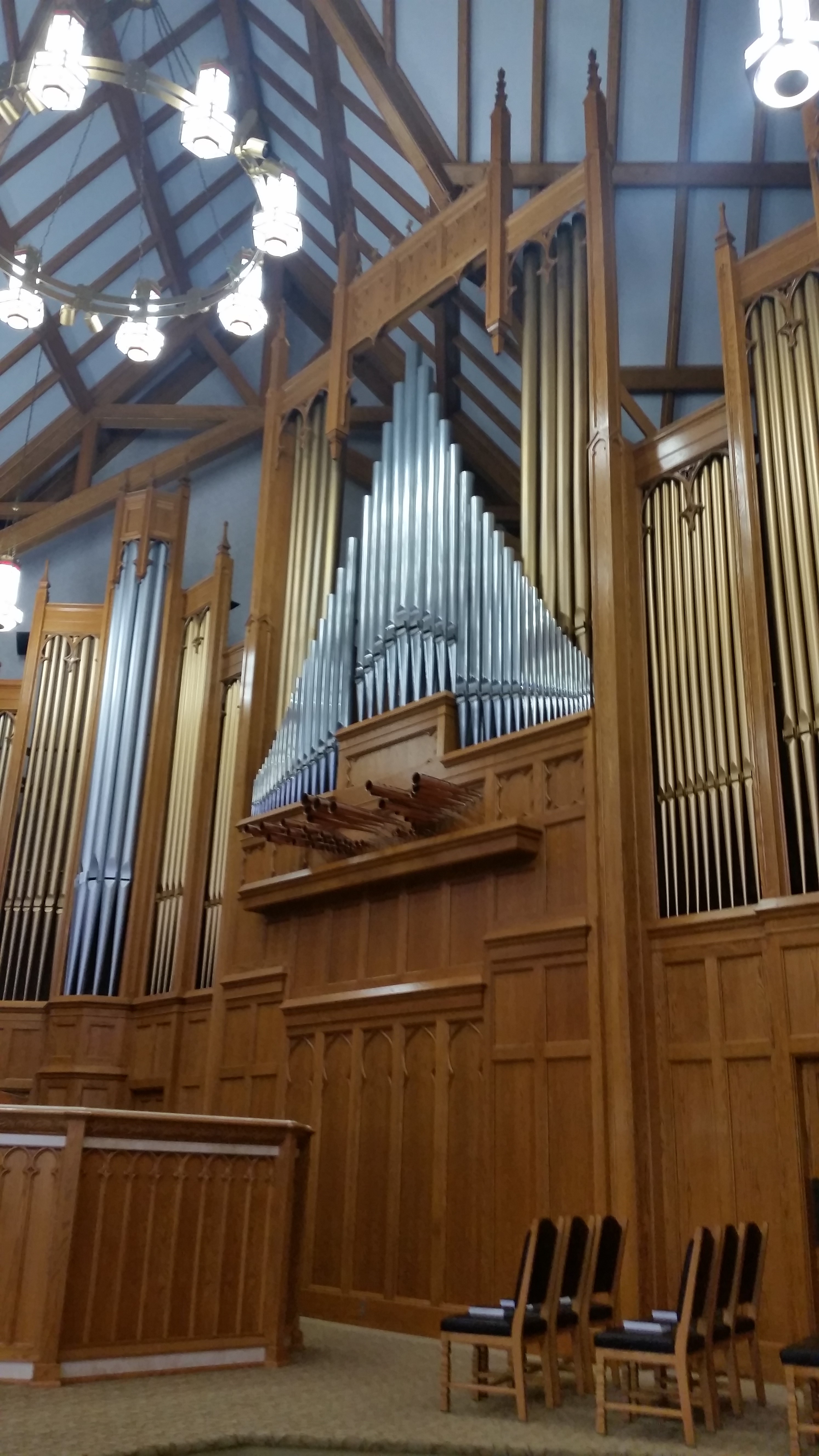 New Apostolic Church
Cambridge Ontario New installation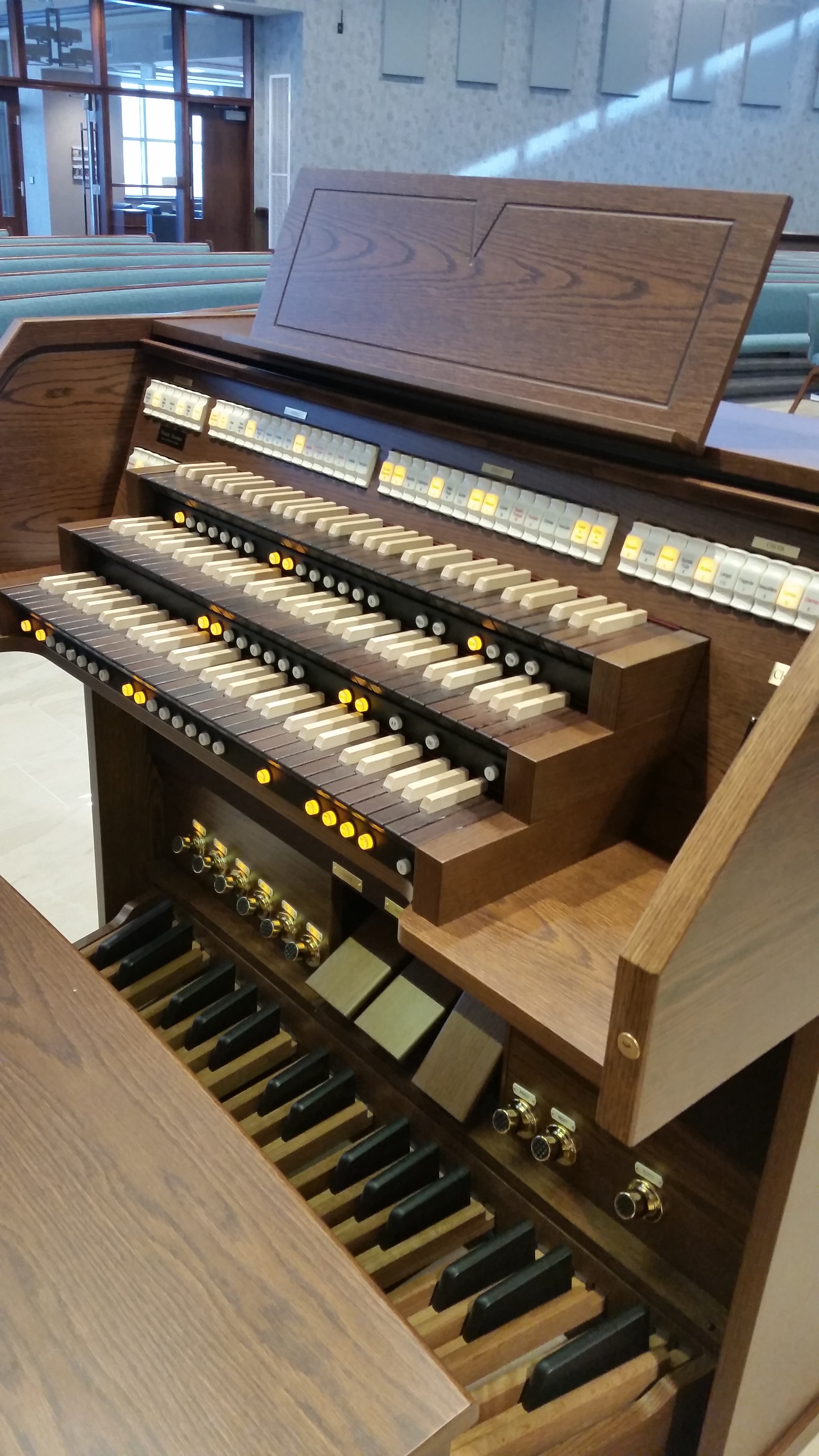 Private Client
Eastern Ontario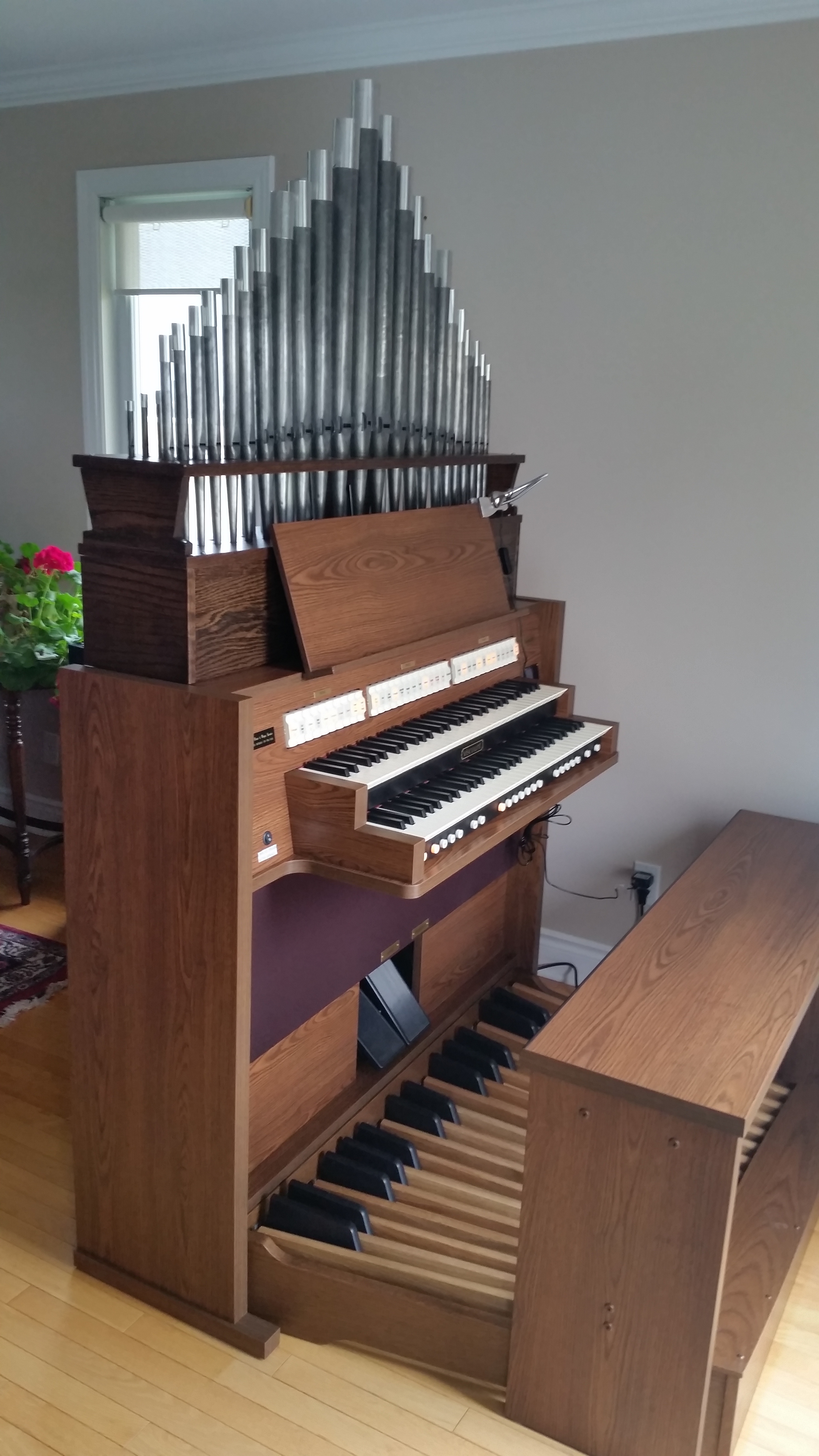 Bond Head United Church
Bond Head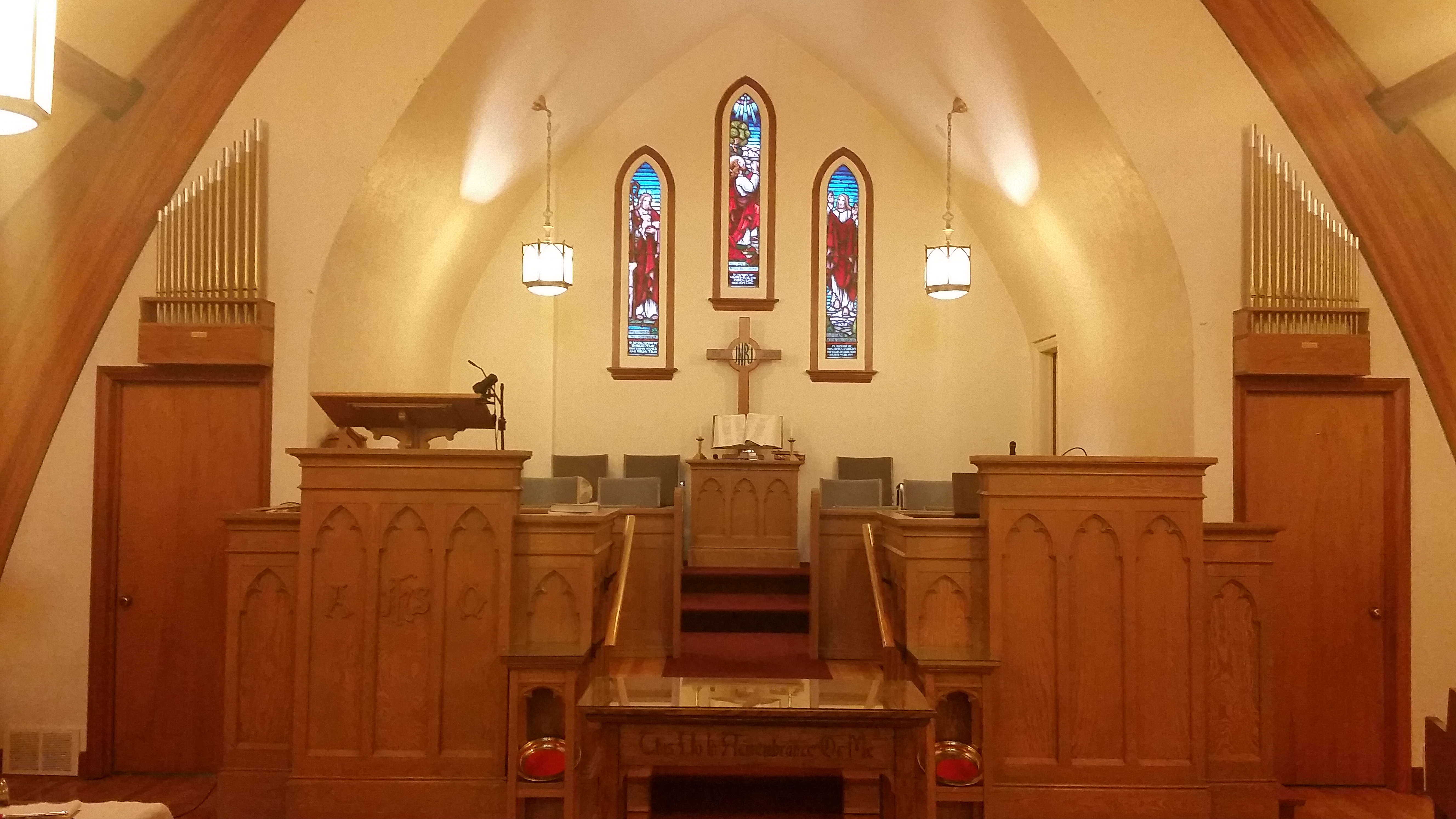 Veterans Memorial Chapel
Sunnybrook Health Science Center
Toronto Ontario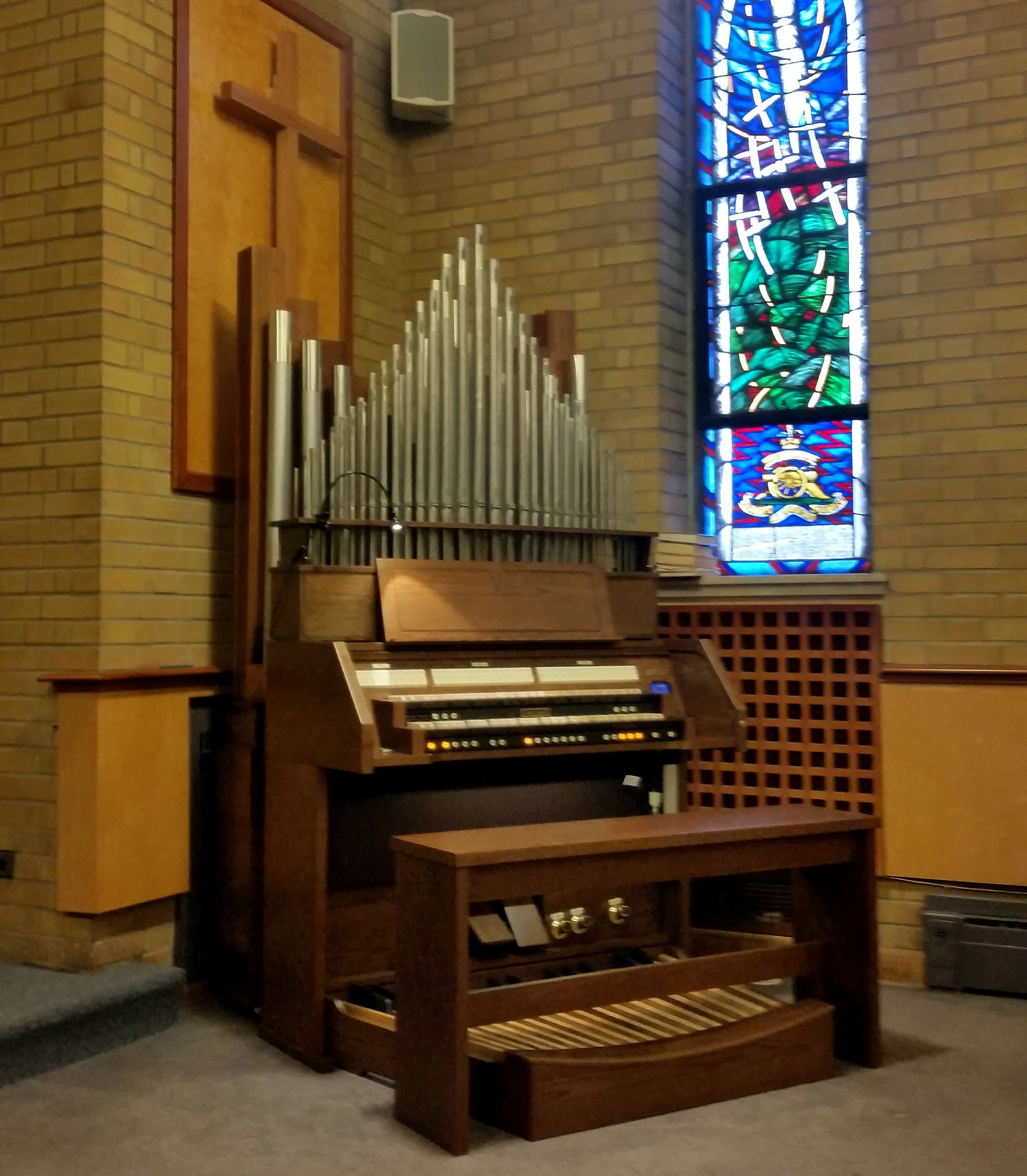 Dieter Geissler
Memorial Pipe Organ
Solid-State Upgrades
All Saints Lutheran-Anglican Church
Guelph Ontario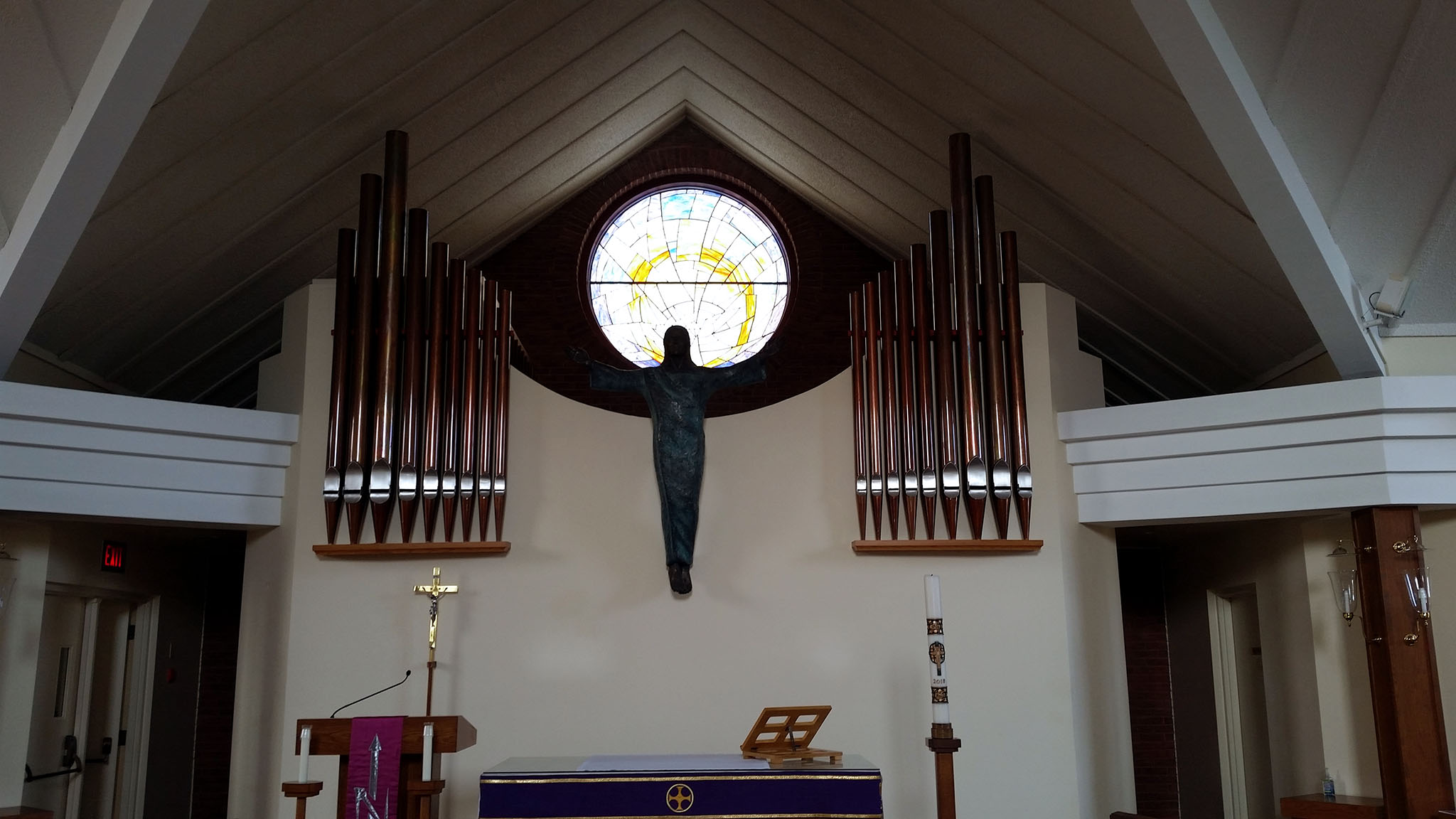 St Mark's Roman Catholic Church
Stouffville Ontario
St Peter's Catholic Church
New Hamburg Ontario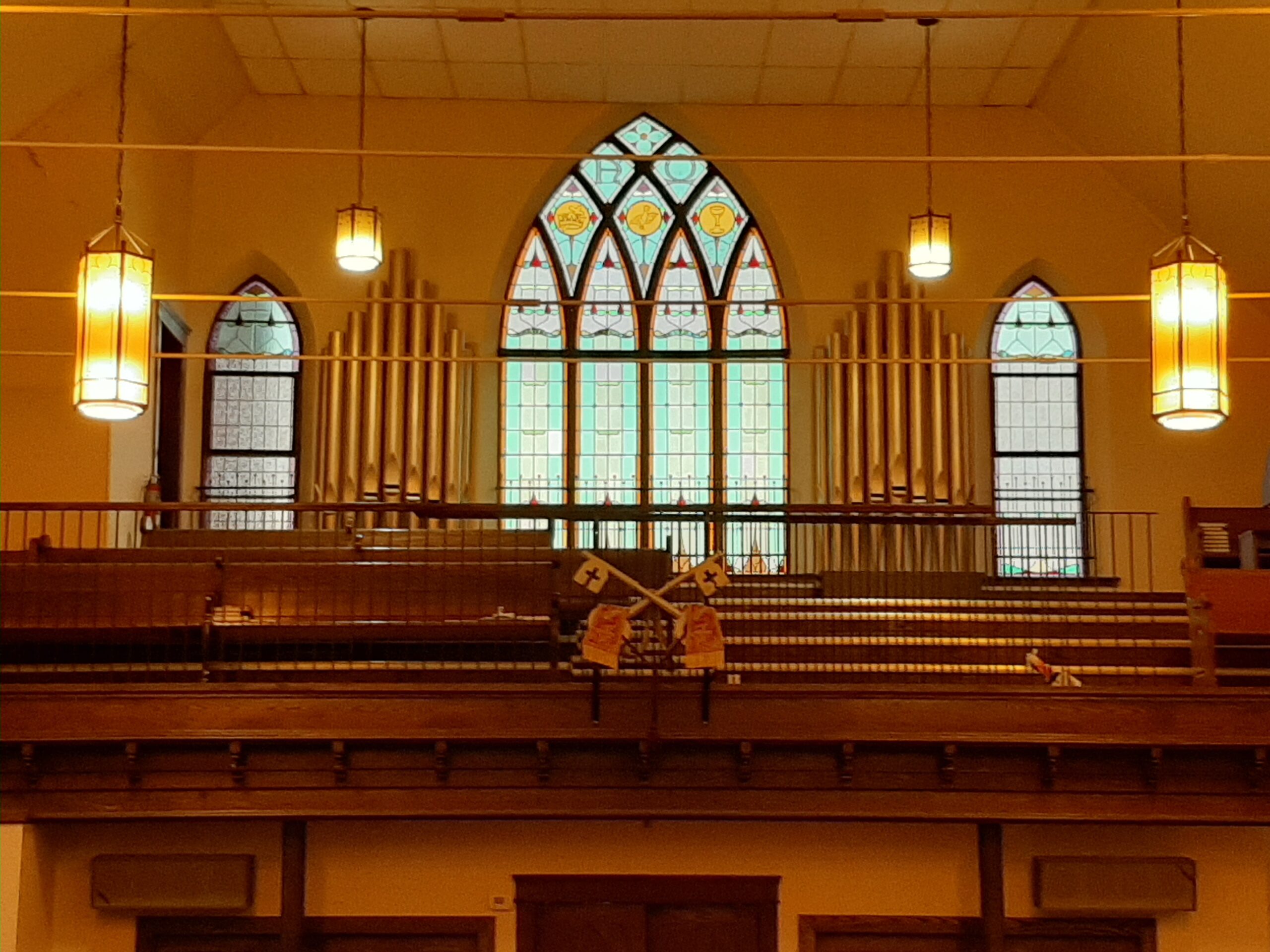 Old Windham United Church
Simcoe Ontario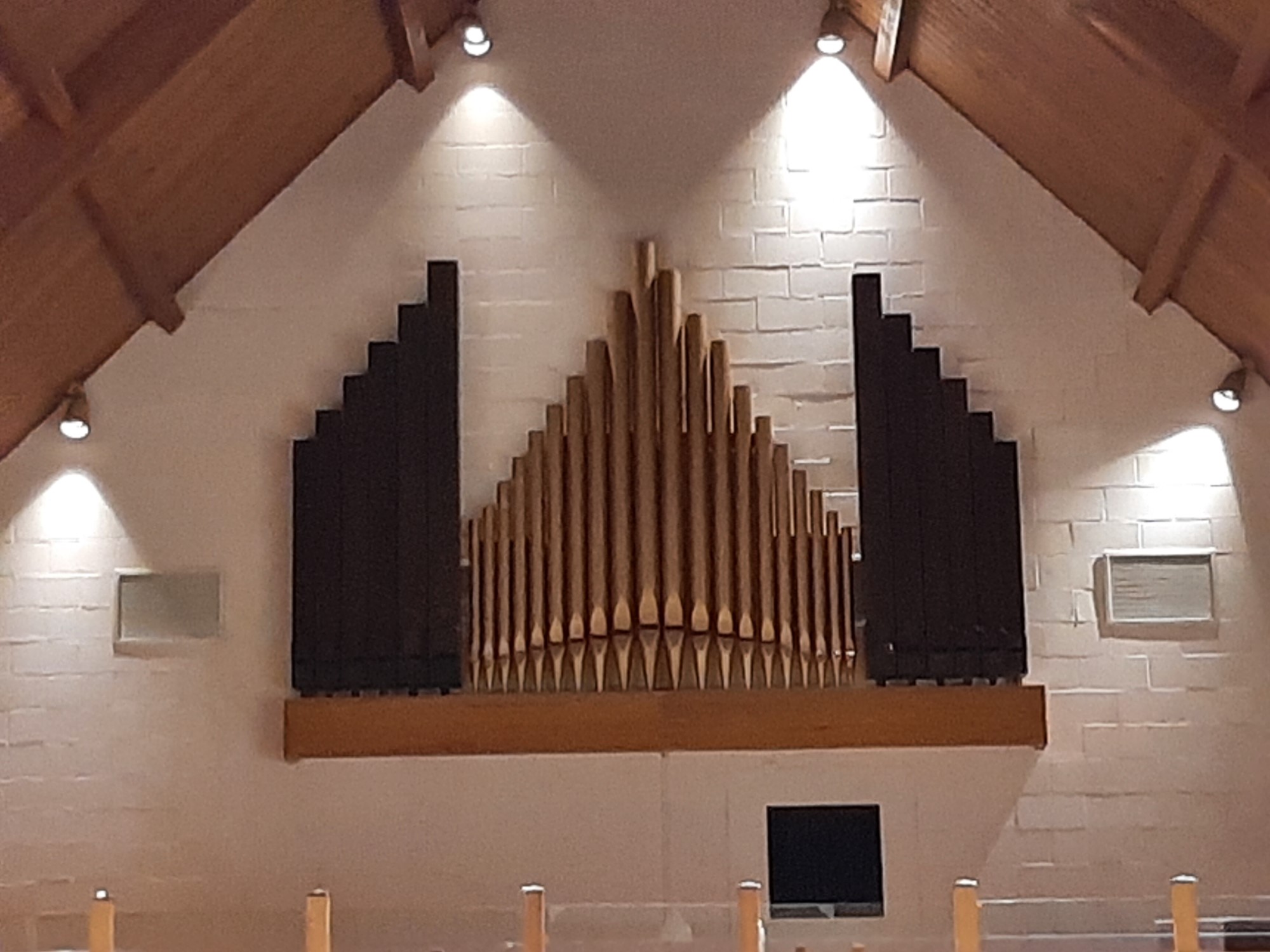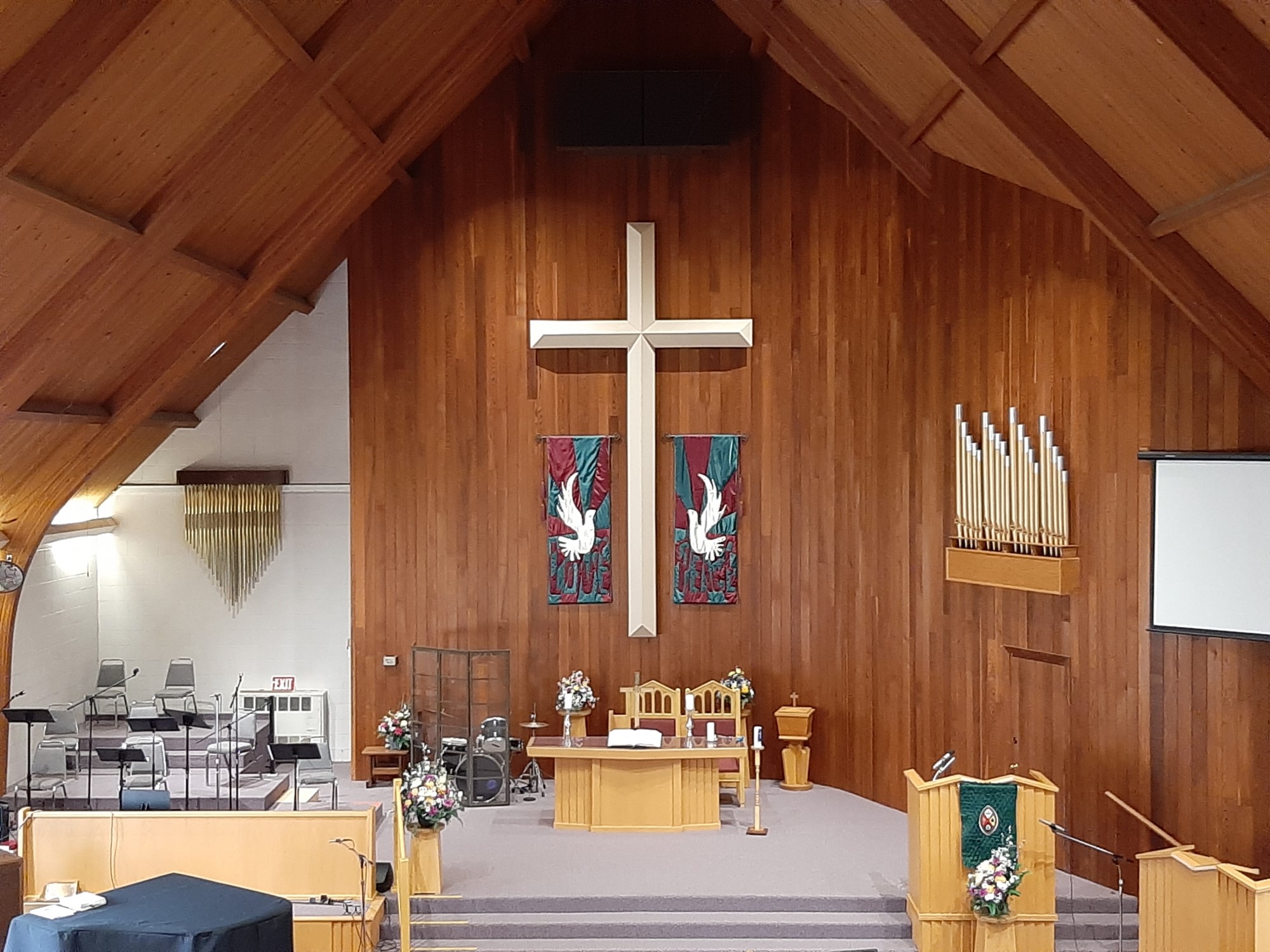 New Apostolic Church
Margaret Ave, Kitchener, Ontario
Music:
Grand Choeur in D Minor
Paul Fey
Organist:
Gary R Schmidt
Organ:
Casavant Pipe Organ
Advent Lutheran Church
Don Mills, Ontario
Arr:
Paul Fey
Organist:
Gary R Schmidt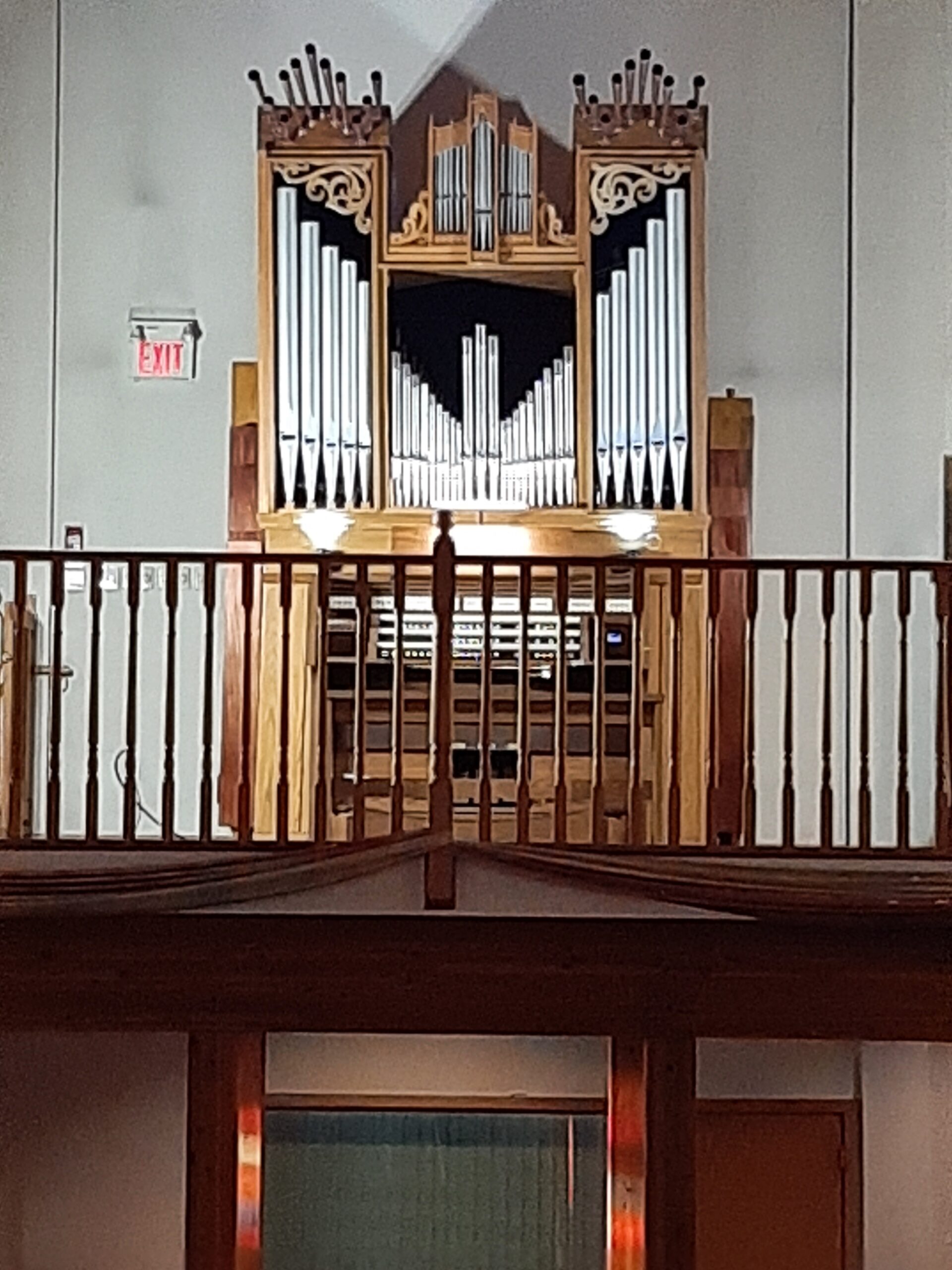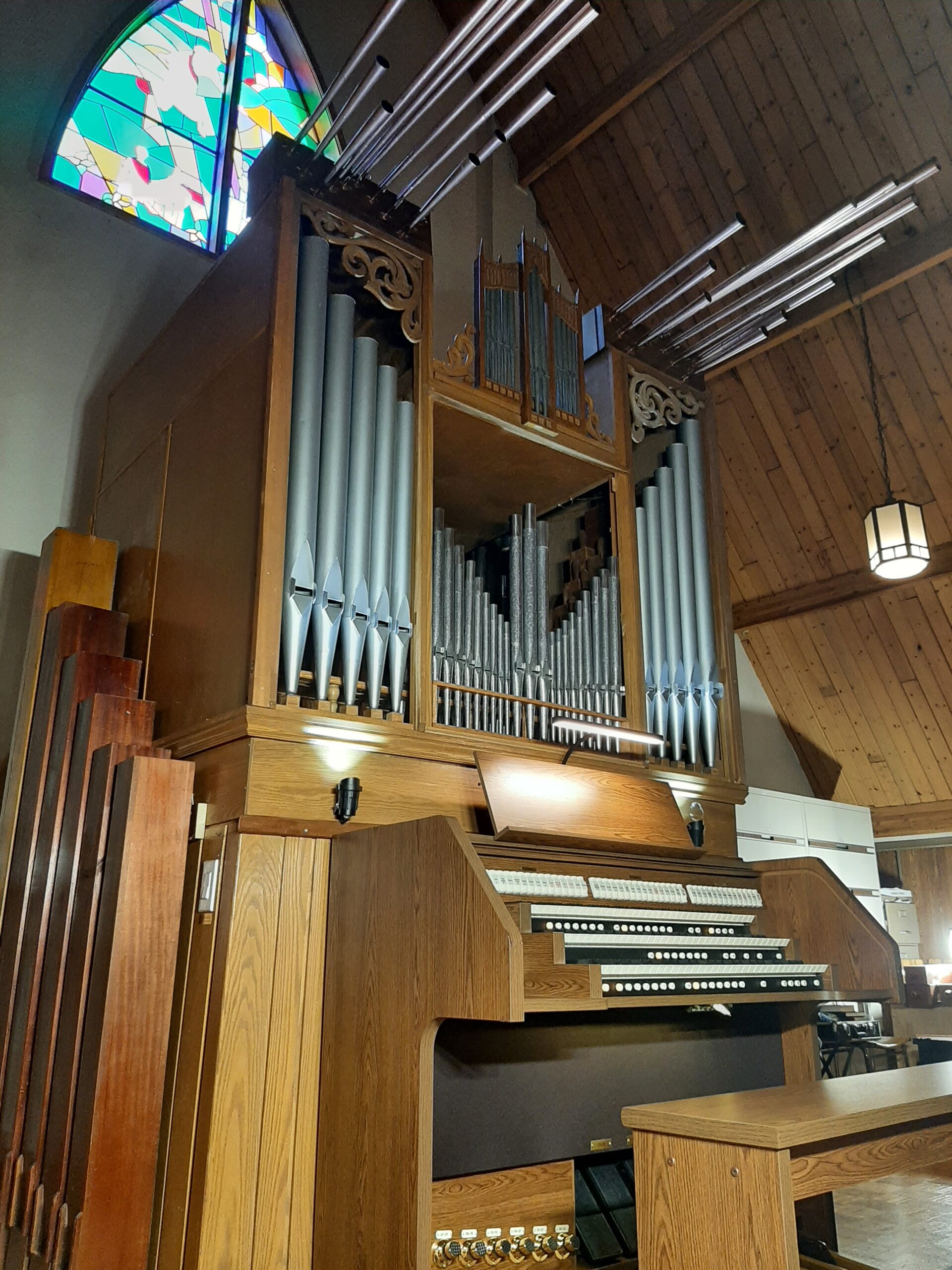 Christ Church
Reed Organ Restoration
Drayton, Ontario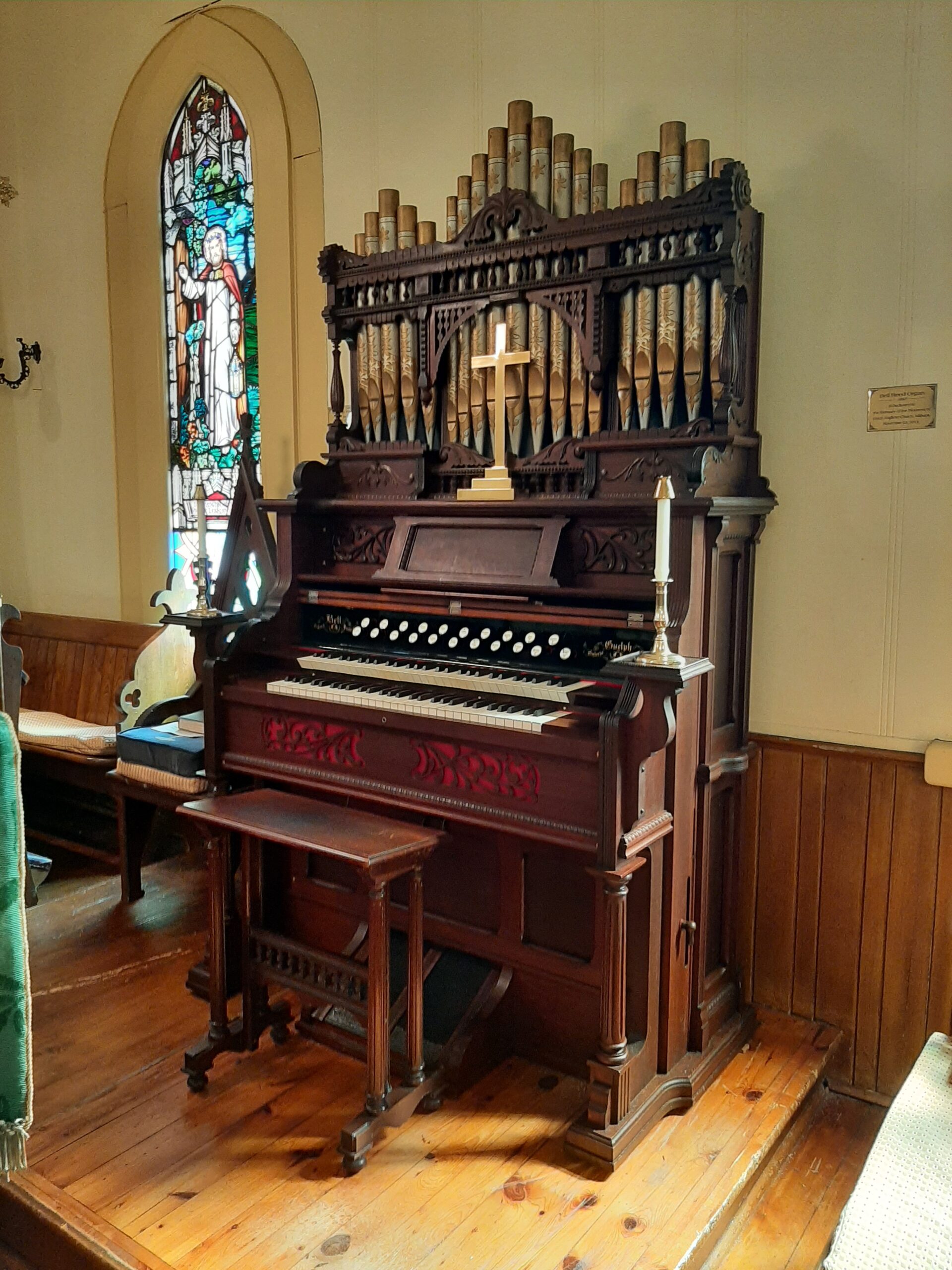 First Christian Reformed Church
Barrie, Ontario
Organist:
Stephanie Van Rooyen